Commencement Exercises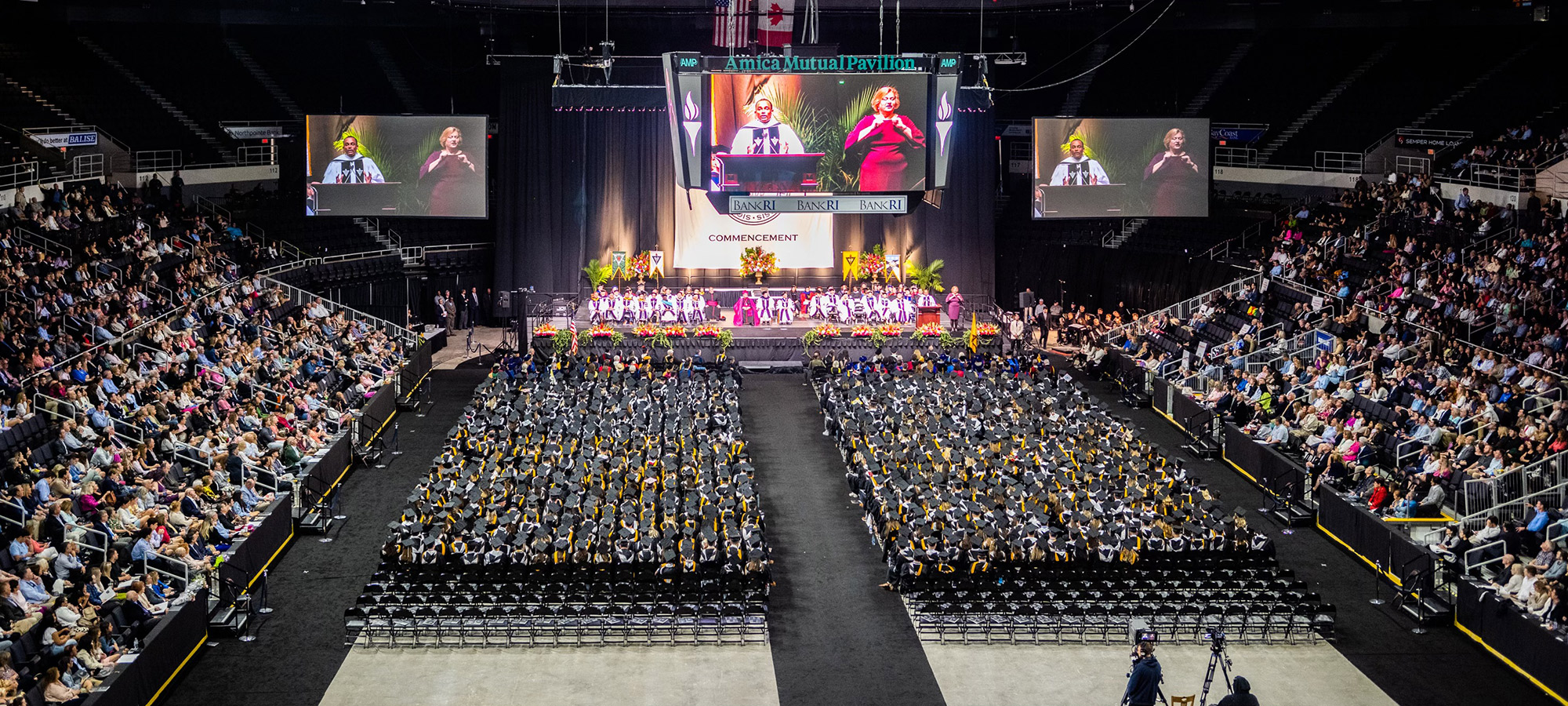 Class of 2024 Commencement Exercises
Friday, May 17, 2024 – Sunday, May 19, 2024
Providence College's one hundred and sixth Commencement exercise will take place on Sunday, May 19, 2024, at the Amica Mutual Pavilion. We look forward to celebrating the achievements of the class of 2024. Information for students and families will be posted and updated on this webpage.
Commencement Guides

GradImages® is proud to support one of the biggest moments in a graduate's life: walking across the stage and into the next chapter. With over 40 years of experience, we understand the importance of this moment and the desire to preserve these memories for a lifetime. Finding your graduate's photos after the ceremony is easy. Visit www.GradImages.com to view and purchase custom photo products like prints, plaques, specialty gifts, and more. If have any questions or concerns regarding your photos, please contact our Customer Service Department at (800) 261-2576, online at www.gradimages.com, or email ecc.giservice@gradimages.net. We have a large team of customer care representatives ready to help graduates and family members with anything they may need.
Questions? Call 401.865.2344 or email colevents@providence.edu.
Business hours for the Office of College Event Management and Planning are
Monday – Friday from 8:30 a.m. to 4:30 p.m.