Commencement: Sunday, May 19, 2019
Commencement 2019 hotel rates are available now under the "Accommodations" tab.
Below is information from Commencement 2018.
Commencement: Sunday, May 20, 2018
Historian David McCullough to present address at Commencement Exercises
Historian and author David McCullough, winner of two Pulitzer Prizes and the Presidential Medal of Freedom, will present the Commencement Address at Providence College's One Hundredth Commencement Exercises on Sunday, May 20, 2018. The ceremony will begin at 11 a.m. at the Dunkin' Donuts Center in Providence.
McCullough is one of six honorary degree recipients. The others are Joseph P. Brum '68, retired special assistant to the president for development projects at PC; Brian M. Maher '68, retired director of the Long Island Educational Opportunity Center at Farmingdale State College; U.S. Army Col. (Ret.) Lisa M. (Thibault) Schenck '83, associate dean for academic affairs at The George Washington University Law School; Dr. Beverly Daniel Tatum, president emerita of Spelman College and author of the landmark book 'Why Are All the Black Kids Sitting Together in the Cafeteria' and Other Conversations About Race; and Larry Rachleff, retired music director for the Rhode Island Philharmonic Orchestra and a professor at Rice University.
Read more about PC's 2018 commencement speaker.
More about Commencement 2018
GradImages Pictures:
Professional photography was provided by GradImages. If you have any questions or concerns about your pictures, please contact the Customer Service Department at (800) 261-2576, online at www.gradimages.com, or email giservice@gradimages.net.  GradImages has a large team of customer care representatives ready to help graduates and family members with anything they may need.
Bus Transportation:
Students: If you would like to take a bus to the Dunkin Donuts Center on Sunday, May 20th, please sign up here. Buses depart from behind Ray Hall at 8:45 a.m. and will return back to campus at 1:30 p.m.
Guidebook App:
Stay up to date on all Commencement happenings on our College Events App!
Search for "Providence College Events" in your phone's app store and keep the whole weekend in the palm of your hand! Click here to learn more.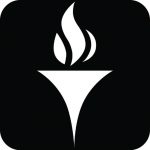 Accommodations:
Hotel rates and blocks are available for May 2018!  Please check our "Accommodations" page to book your room today.
Yearbooks:
All students and/or parents desiring a yearbook need to order and purchase them. Graduating seniors this year will not receive a free copy after graduation. That policy ended with the 2017 Centennial class. This new policy will be followed in subsequent years unless again changed.
Members of the 2018 graduating class receive a graduation discount and can order and purchase a book for $20.
The price of the 2018 VERITAS yearbook is $60 for undergraduates.
Yearbooks can be ordered at YBPay.com, https://ybpay.lifetouch.com/Order/SelectJob
Members of the 2018 Senior class only, should use code #12801818 when ordering. Members of the underclass years '19,'20,'21 should use code #12707518  when ordering.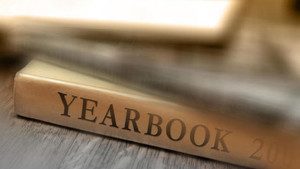 Caps and Gowns:
Academic Attire ordering for students will begin on February 1, 2018 – March 16, 2018. Please note these new dates for ordering.
Order your Cap and Gown here!